I'm interrupting the Birthday Bonanza with a special update. On a newspaper archive site a user is publicly sharing his rare finds for free as clippings. Chances are he doesn't even realize that his clippings are now free to scavenge by people like me, lol. Now his collection is separate to mine, however he is starting to find rare images that I have already saved for you guys. So rather than him find this awesome image before I have a chance to post it, I am going to bump it up a week just so that I can get to share it with you all exclusively. After all, I paid 35 notes to discover it so I should reap the benefits of a first posting 🙂
I still have many more rare images that I have recently found, and even if the user above subsequently finds them all and shares them, his edits is likely to be different than mine because I like to add non spanking items in my images. When his images are downloaded you have to take what he has given you, whereas I get to download the entire newspaper page and edit it as I see fit. The Birthday Bonanza will resume on Thursday.
This I consider to be one of the best spanking images that I have found, just look around the image, it is pure perfection. From the size of his hand to the dress that she is wearing, simply stunning. Be sure to leave your comments on it, I would love to hear from you.
The image is from 1960 and will be added to my WINDSOR'S STAGE SPANKINGS folder.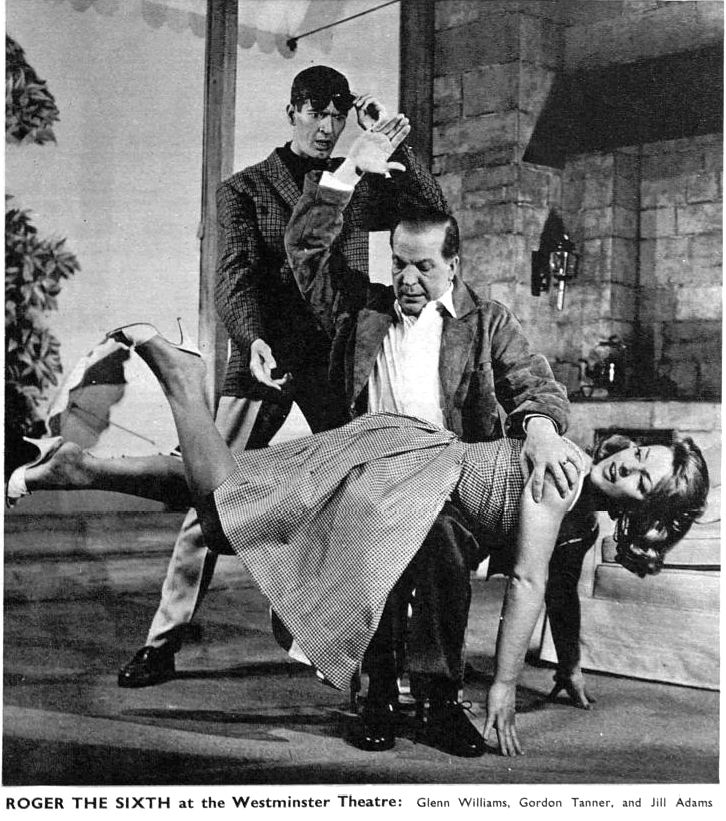 We can talk about the image in the comments or in a later post, for now I just want you all to appreciate it as much as I do. This picture alone took away a little of the $35 sting that I had to pay to access it, lol.